Cadillac Palace | Chicago, Illinois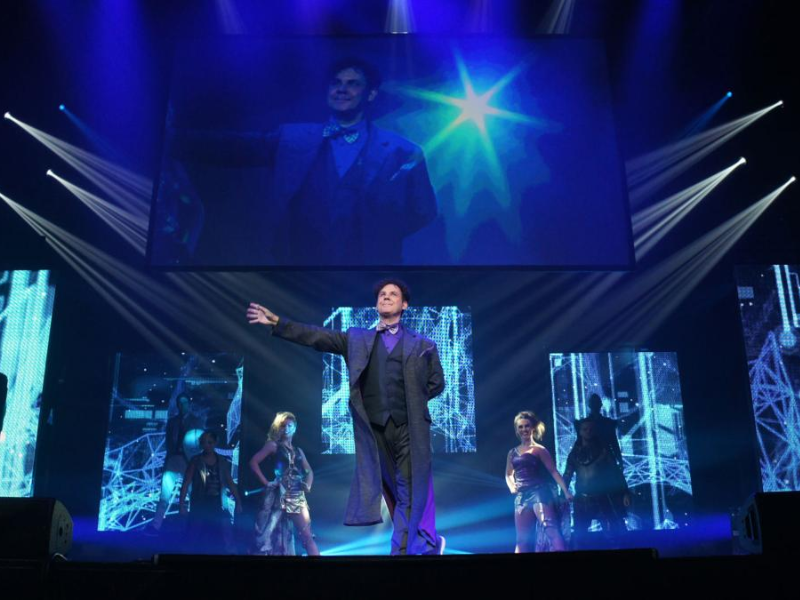 Are you watching closely? Make sure you do because The Illusionists are conjuring the Magic of the Holidays on November 25th at the Cadillac Palace Theatre! This global sensation has traveled to hundreds of cities and broke box office records left and right in its bid to bring magic to your doorstep. Uniting 5 world-renowned performers, the show promises 2 hours of outrageous acts and reality-bending sorcery. Step right up for Chris Cox, Hyunjoon Kim, Pablo Cánovas, Paul Dabek, and James More! Each sporting a specialty, these masters of the inexplicable will leave you questioning what's real as they launch a relentless assault of mind-blowing magic. Equipped with a beautiful brass interior, immaculate acoustics, and immersive lighting, the Cadillac Palace Theatre serves as the best backdrop for this jaw-dropping spectacle. The Illusionists - Magic of the Holidays will appear before you at Chicago's Cadillac Palace Theatre on Saturday, 25th November, 2023. Book your tickets now before they disappear in a puff of smoke!
How much do you trust your senses? It better be 100% because The Illusionists are challenging you at the Cadillac Palace Theatre on November 25th for their Magic of the Holidays special. Invite your friends and family and together experience the unexplained!
Over 10 years as a franchise and on its 9th yearly yuletide tradition, The Illusionists are assembling 5 world-class magicians in this Broadway blockbuster event with a runtime of 2 hours and 10 minutes (intermission inclusive).
"The Illusionists: Magic of the Holidays is a surefire night of enjoyment for audience members of any age and any type of humor. There is something for everybody at this show. In sum, expect the unexpected — and maybe even be called up to participate."
Bear witness as Chris Cox (The Mentalist), Hyunjoon Kim (The Manipulator), Pablo Cánovas (The Unforgettable), Paul Dabek (The Trickster), and James More (The Deceptor) pull you into a wild ride of wonder and wizardry.
The fast-paced, comedy-packed event will send you into joyful fits of laughter and awe-inspired exclamations of "HOW DID HE DO THAT!?!" Mind-reading marvels, sleight-of-hand artistry, and otherworldly feats of illusion! This sensational show of sorcery can inspire and impress even the most hardened of skeptics.
From last year's interview with Paul Dabek, he shared his thoughts on how magic fits into today's world.
"We live in a world with all sorts of things going on outside our doorstep, but that need for all of us to just disengage and feel like a kid again - no matter how old you are - technology and information are so readily available to us, but that need of feeling a sense of wonder and not being able to explain something is a niche that rarely gets filled these days."
For our venue, Chicago's Cadillac Palace Theatre offers patrons a stunning backdrop with its French Baroque walls. It also features state-of-the-art sound and light design that you can almost believe operates on the rules of magic itself!
So, what are you waiting for? Get your tickets now for an unforgettable night of enchantment on Saturday, November 25, 2023! LIVE at the Cadillac Palace Theatre, The Illusionists - Magic of the Holidays!