Cadillac Palace | Chicago, Illinois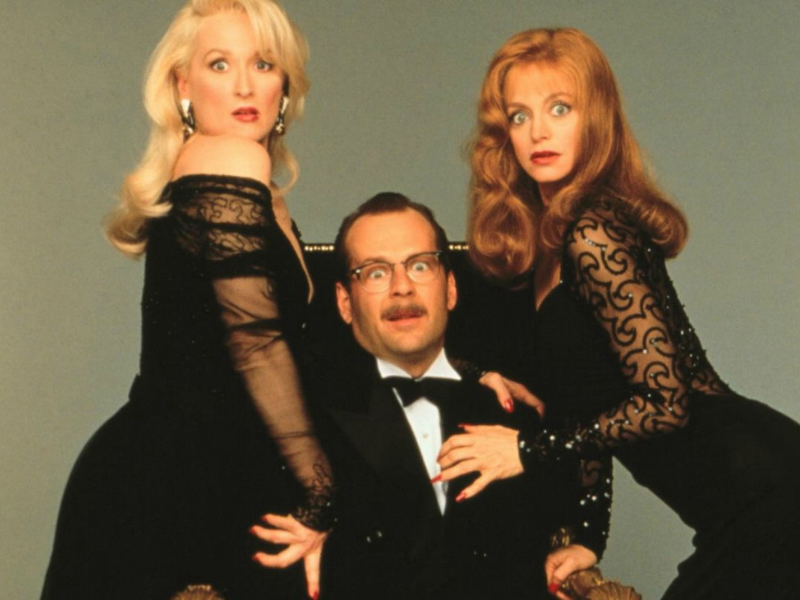 Life'a a bitch and then you die. Or not. A new Broadway production is headed for Chicago! Death Becomes Her - A Musical Comedy Revitalized is one of the most highly anticipated shows arriving in 2024. The show features a book by Marco Pennette, music and lyrics by Julia Mattison and Noel Carey, and directed by Christopher Gattelli.
Be one of the first people to witness Death Becomes Her when it premieres at the Cadillac Palace Theatre on Tuesday, the 30th of April, 2024! This new musical is going to be one for the books and you can't miss its premiere.
Get to know a secret to die for… Grab your tickets here today! You may secure your tickets to the Broadway production by clicking 'GET TICKETS' but be quick before they sell out! The first day of a new musical always sells out immediately! Join the show if you dare.
You know that Oscar-winning classic from 1992, "Death Becomes Her," starring Meryl Streep and Goldie Hawn? Well, get ready because it's coming to the stage. Megan Hilty, the Broadway sensation and star of "Smash," is all set to step into Meryl Streep's shoes as Madeline Ashton. Madeline's the kind of actor who's utterly obsessed with staying young and beautiful, no matter what it takes. And joining her on stage is Jennifer Simard, known for her roles in "Company" and "Disaster!" She'll be taking on Goldie Hawn's character, Helen Sharp.
In this comedy musical, Madeline Ashton is convinced she's the most stunning actress ever to grace the stage and screen – just ask her. Helen Sharp, on the other hand, is the long-suffering author (just ask her), always living in Madeline's shadow. They've been the best of frenemies for ages... until Madeline snatches Helen's fiancé.
But their world gets flipped upside down when Viola Van Horn enters the picture. Viola is a mysterious woman with a secret that's simply to die for. One sip of Viola's magical potion, and Madeline and Helen embark on a new chapter of life (and death). Their youth and beauty are restored, and so is their grudge, one that might last for eternity.
Variety is already super excited about this new musical and wrote, "Death Becomes Her has the potential for several fantastic musical numbers, however we truly hope the creators opt to include Streep's entire opening scene where she stars in musical 'Songbird!.' While draped in feathers and sparkly teal, Streep sings, 'I see me! I see me, I see me actress, woman, star and lover. Sister, sweetheart, slave and mother I see me, and I like what I see. Virgin, temptress, dream of others. Yes, it's me, yes, it's me.'"
Gear up because the musical is making its world premiere in April 2024! Lots of theatre lovers are very excited for this premiere, and people can't stop talking about it. If we were in your shoes, we'd secure tickets to opening night right now! It's only a matter of time before tickets sell out so go ahead and click 'GET TICKETS' before they sell out!