Cadillac Palace Theatre | Chicago, Illinois
Finding Neverland comes to Cadillac Palace Theatre on Tuesday 22nd November 2016
Are you ready to find and get lost in a land where you can fight pirates, play with the lost boys, never grow up, and fly by just thinking about a happy thought? Join the quest of FINDING NEVERLAND…a new musical packed with music, adventure, laughter, and timeless stories powered by the imagination. Indeed, this show is best for kids and great for grown-ups too. But before you can fly to neverland, hit the ground running to get hold of those precious tickets to the show. It's now or never!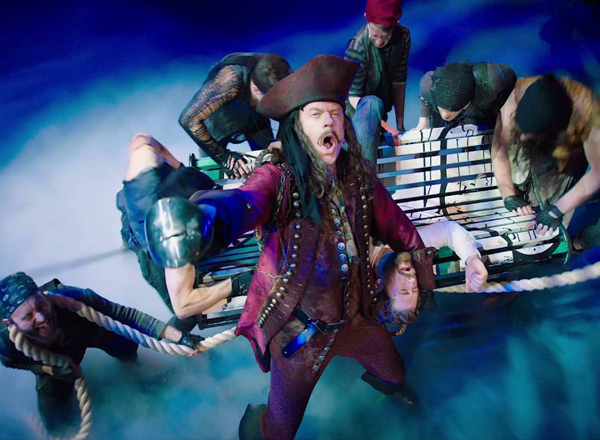 "BREATHTAKING! PIXIE-DUSTED PERFECTION." -Entertainment Weekly.
"A SPIRITED, TUNEFUL, NIMBLY STAGED DELIGHT!" – Time.
The press are raving about 'Finding Neverland' — which follows the story of a playright named J.M. Barrie who is inspired by the four sons of a window named Sylvia, to conjure a magical world of adventures in a land called Neverland. Dazzling visuals, catchy songs, and a load full of laughs, Finding Neverland is a timeless story that is powered by the imagination, giving one the inspiration to believe with childlike wonder and soar to the heights of fulfilled dreams. This musical is directed by Tony winner Diane Paulus (Pippin, Hair), and with the original score by notable composer Gary Barlow and Grammy® winner Eliot Kennedy.