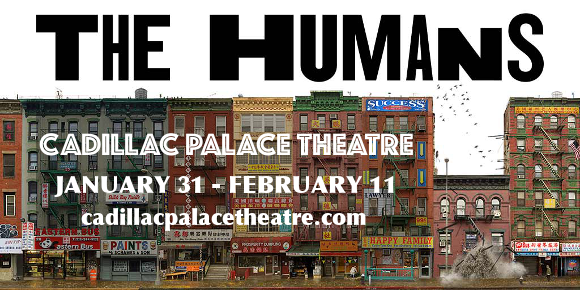 Written by Stephen Karam, The Humans is one of the most recent and the best additions to Broadway, opening there in 2016 after an off-Broadway engagement in 2015. A finalist for the 2016 Pulitzer Prize for Drama and winner of the 2016 Tony Award for Best Play, The Humans is a truly stunning work of theatre that you can't afford to miss!!
The Humans Broadway Tickets:
[events_list_grouped mode="monthly" scope="future" category="11″]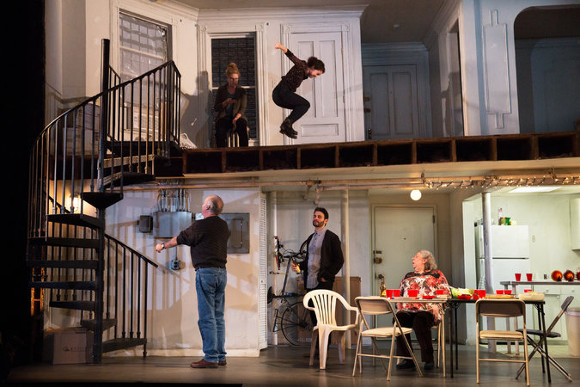 The play's scope is modest; set during Thanksgiving, in run-down Manhatten, a family gathers; Brigid Blake and her partner Richard, her parents, grandmother and her sister Aimee. As family gatherings often do, the differences between the characters and their issues and troubles with their relationships to one another quickly become apparent, from grandmother Momo's Alzeimer's disease, to the rejection of Aimee and Brigid of their parent's religion.
"As empathetic as it is clear-minded, as entertaining as it is honest"
– The New York Times
The reflections on the lives of a couple of struggling New Yorkers and their uncomfortable reunion with their lower-middle-class family members resonated with many; critics and audiences alike were stunned by the play from the onset. The Chicago Tribune, reviewing the world premiere at the American Theater Company, were lavish in their praise, calling it a "kind, warm, beautifully observed and deeply moving new play, a celebration of working-class familial imperfection and affection and a game-changing work for this gifted young playwright."
"The best play of the year"
– The Hollywood Reporter
Simple in setting and delivery – the entire play taking place in one act with no intermission – The Humans' strength lies in its deeply moving, beautifully written, and excellently acted emotional content. With these aspects alone keeping audiences riveted from start to finish, The Humans achieves the rare feat of unusual excellence delivered via stripped-back simplicity. 

A play that will stay with you long after the curtains are drawn, The Humans is a truly exceptional experience that you cannot afford to miss!