Get ready to experience one of the most stunning revivals of a timeless musical this year at the Cadillac Palace Theatre! Ladies and gentlemen, from the mind of Michael Arden comes forth Once On This Island – the powerful modern fairy tale of tragedy, love, and mystique against the backdrop of a racially segregated world. With awe-inspiring acting and vocal talent and lush visual production, Once On This Island tells a powerful story that will remain with you for years to come. Don't delay – get your tickets bright and early to maximise your chances of nabbing the best seat in the house! Choose from the list below and book your tickets to see Once On This Island today.
Once On This Island Tickets: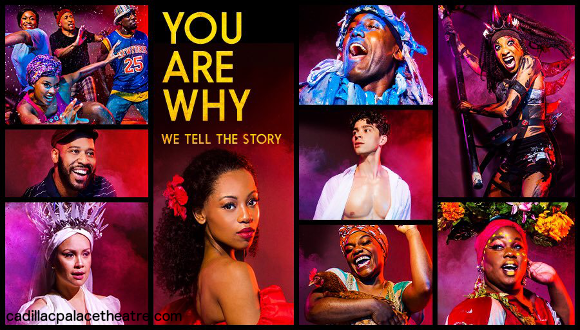 "The plight of real-world communities struck by natural disasters adds a powerful emotional charge to Michael Arden's immersive revival of this captivating 1990 musical fairy tale" – Hollywood Reporter
With a book and lyrics by Lynn Ahrens and music by Stephen Flaherty, Once On This Island is a beguiling romance with elements of the supernatural. Based on the 1985 novel "My Love, My Love; or, The Peasant Girl" by Rosa Guy, Once On This Island tells the story of islander Ti Moune, a peasant girl who begins a forbidden romance with an aristocrat after she saves his life when he is injured in a car crash. However, her story is complicated by the interference of the island gods, each with their own agenda and individual point to be proven by her actions.
Right from the start audiences will be wowed, with the usual theatre curtain being replaced instead by a panorama of the island villagers going about their daily lives, and the unexpected incorporation of an actual goat in the production. With the classic fireside story-starter of a tale being recounted to a young girl, the world of Once On This Island opens, and the audience is transfixed from then on out.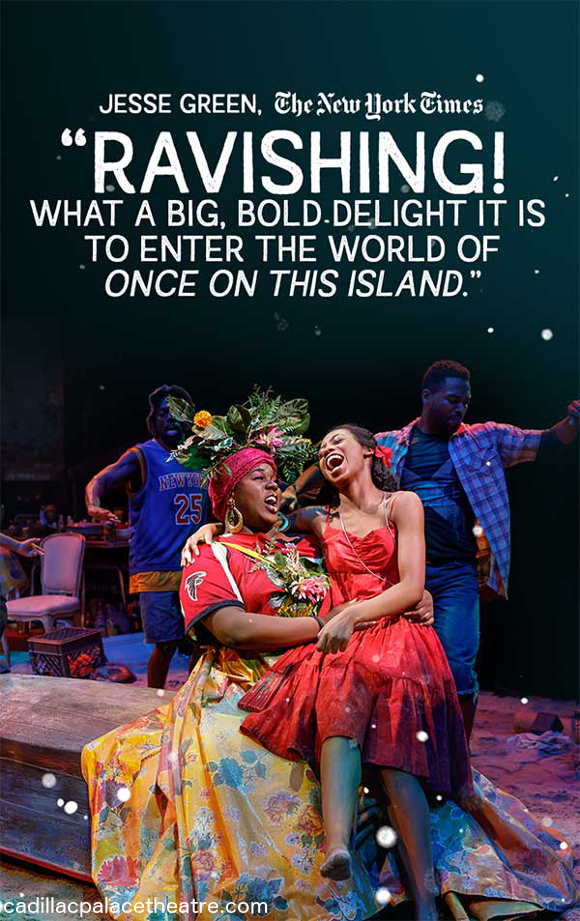 "There has probably never been a production quite like the stunning new Broadway revival… Emphasizing the musical's themes of natural disaster and economic inequality, director Michael Arden brings an unexpected dose of gritty realism, while also honoring its gorgeous score of dynamic group numbers and tender ballads. Vocal fireworks and full-bodied dance choreography imbue spirituality and joyful theatricality" – amNY
The lush set design doesn't let up at any point, from the sandy island beaches to the elaborate interiors of the rich island-dweller's homes. Neither do the costumes, in particular those of the island deities of water, earth, love and death, with some artfully constructed from scrap objects to create a uniquely varied and textured visual tapestry that hints, in particular with the outfits of the gods, at the larger themes of unity and oneness, with the everyday attire linking them visually to the common people of the island. The vocal talent, of course, is nothing short of superlative, with emotional, quiet numbers, ferocious ballads, and group chants alike all given perfect place in the story, standout songs including "Rain," "The Human Heart," and"Mama Will Provide".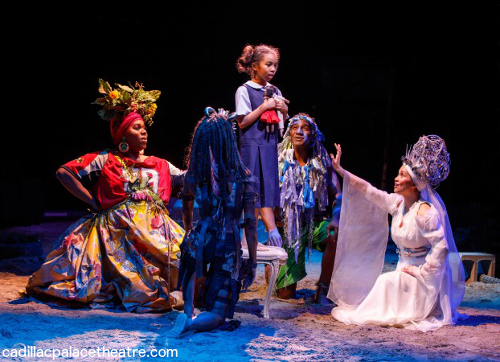 "Michael Arden's exuberant staging of this 1990 musical fairy tale set on a Caribbean island conjures a spell that is devastatingly timely yet affectingly timeless in its evocation of how love goes when the indifferent, capricious whims of gods and nature intervene in the deepest yearnings of the human heart" – Deadline
No human heart could fail to be melted by the earnest, simple emotions behind the story of Once On This Island, charmed by its witty humour, or feel for its very real allusions to real-world disasters and racial tension.
The original production was the winner of the prestigious Theatre World Award, while the 2017 revival has been nominated for no less than 8 Tony Awards, winning the title of Best Revival Of A Musical. And it isn't hard to see why. This musical transports audiences on a spellbinding journey to a lush world where reality and fantasy are intertwined, led by a phenomenally talented cast and stunningly visceral visuals. This is your last chance to catch the phenomenal modern revival of the 90s classic. Make sure you get your tickets to see Once On This Island quickly while you still can!