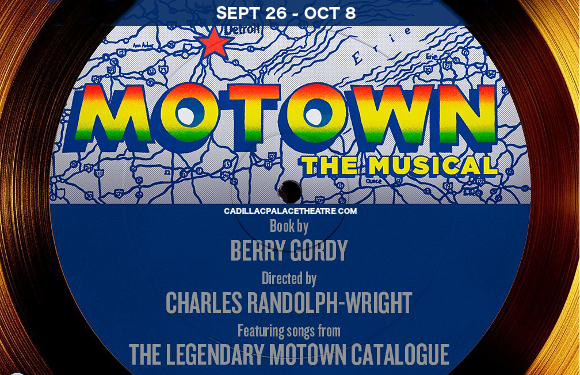 Where can you see The Supremes, Stevie Wonder, and the Jackson 5 perform all in one place?? Only at Motown: The Musical, live at the Cadillac Palace Theatre!! Based on the autobiography by Berry Gordy, this joyous jukebox musical takes you through the history of one of the most significant record labels ever to exist in one of the most important towns – Detriot, where it all began. Choose your show from the list below and book your tickets now for a night of outstanding nonstop entertainment from start to finish!!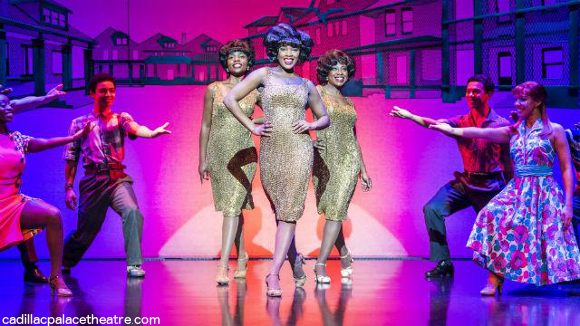 "'Motown' musical sure to delight music fans with spot-on performances"
– Detroit News
In a racially divided United States, Berry Gordy had a dream: to unite the people of America through music. Starting Motown Records in 1958, he went on to sign acts that would go on to conquer not only America, but the world – names including Smokey Robinson, Marvin Gaye, and The Temptations, breaking down the barriers of American society as they did.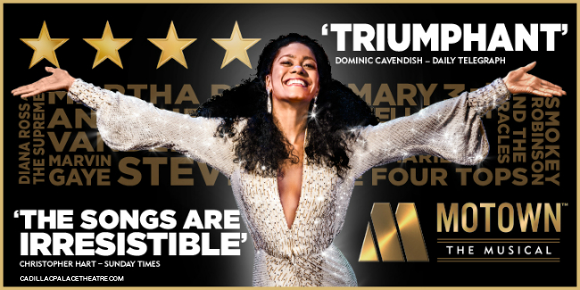 "A lavish, slick, song-crammed show"
– The Telegraph
Premiering on Broadway in 2013, the production was received by a delighted audience, nominated for 4 Tony Awards, and taken overseas to play at the Shaftsbury Theatre in London in response to huge popular demand! With a phenomenal cast of no less than 30 phenomenally talented singers, dancers and musicians, all your favorite Motown hits are brought to life onstage all in one place!

"More than 60 much-loved songs that are performed like blazes by a dynamic 30-member company of singers and dancers"
– New Jersey Newsroom
Don't miss the stunning tale of the music that transcended the divide between black and white in the 60s – book your tickets to see Motown: The Musical life today!!