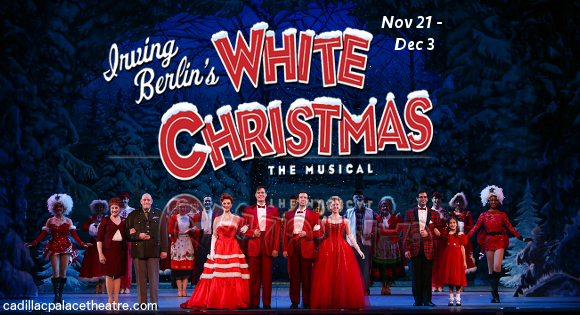 Get into the holiday spirit good and early this year with a trip to the Cadillac Palace Theatre to see Irving Berlin's much-loved musical, White Christmas!! Based on the Paramount Pictures movie of 1954, the live musical features a book by David Ives and Paul Blake, with music and lyrics by Irving Berlin, including songs that never made it into the movie! Fans of this classic can't afford to miss this joyous live adaption – book early to get the best seats!
"A worthy and thoroughly entertaining spectacle, with visual splash and musical riches to spare"
– The San Diego Union Tribune
Closely following the plot of the film, the White Christmas musical opens with veterans Bob Wallace and Phil Davis returning home in 1944. The musical follows the pair as they journey post-war to find careers, romance and new purpose in their lives – just in time for a spectacular and very White Christmas!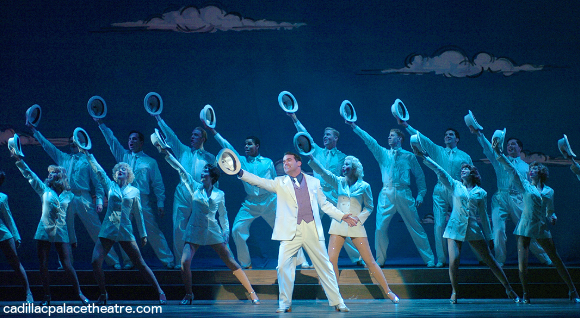 "Fans of classic holiday films and songs will find much to love in "Irving Berlin's White Christmas"
– The Herald News
The musical does justice to the hugely popular original film, featuring a gorgeous array of Berling's songs well worthy of a standing ovation – including, of course, "White Christmas"! Along with the cast's incredible singing talent, the show features gorgeous snow-laden sets, stunning costumes and jaw-dropping dancing! In 2009, the musical won two Tony Award nominations – the award for Best Choreography, by Randy Skinner, and the award for Best Orchestrations, by Larry Blank.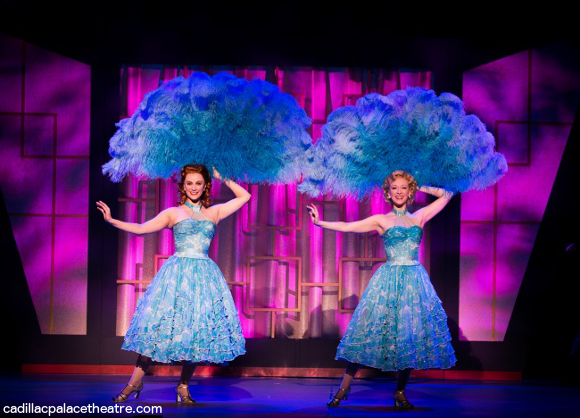 "You can't deny the feel-good nostalgia associated with White Christmas, nor help but love all its impressive dance numbers"
– Broadway World
Don't miss your chance to be enchanted and enthralled this holiday season! Get your seats for Irving Berlin's White Christmas today!!