Cadillac Palace Theatre | Chicago, Illinois
Now isn't this swell?! The music couple who made us all fall in love once upon a long ago will reunite on the live concert stage, at the Cadillac Palace Theatre on Saturday 12th March 2022 Collectively known as The Swell Season, Glen Hansard & Marketa Irglova couldn't have chosen a better time to get back together to take the touring route as they celebrate the 15th anniversary of their heart-tearing and Academy award-winning musical drama movie "Once". And this will be their first time to revive their tandem 11 years after their last tour together. Love is definitely in the air and in season. Experience indie-folk music of friendship, love, and romance, and heartache, and healing with The Swell Season. Whether you're single, in a relationship, or complicated status, it all begins with getting tickets to catch this show…Lock in this date now!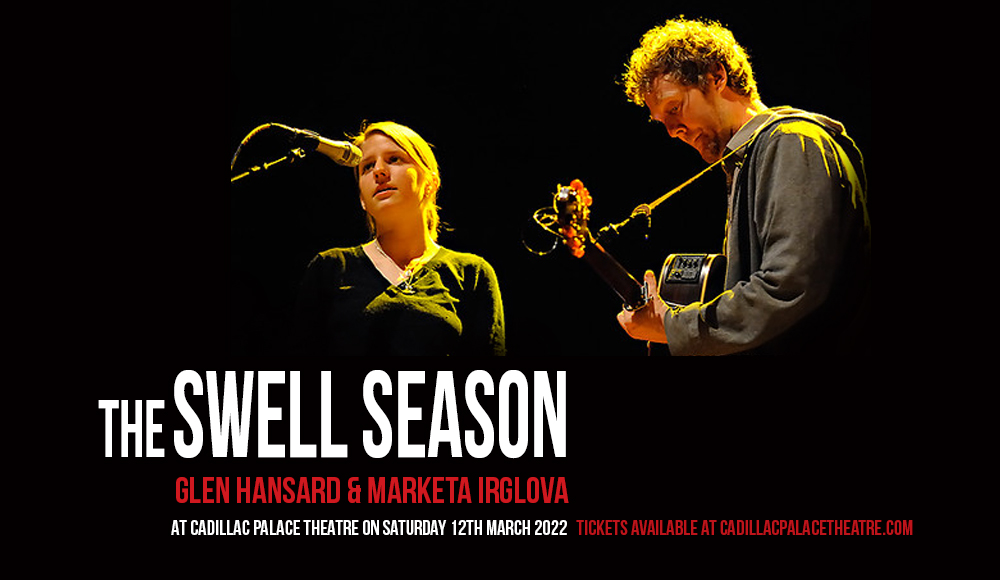 The indie folk-pop duo comprised of Irish musician Glen Hansard and Czech singer and pianist Markéta Irglová rose to prominence following the success of the 2007 film "Once". This reel and real-life music couple starred and performed in the John Carney-directed film which elevated into a pop culture phenomenon. The film snagged an Oscar for Best Original Song at the 80th Academy Awards; then later on produced into Broadway musical adaptation which garnered eight Tony Awards, including best musical, in 2012. Hot on the heels of the film's success, the duo toured the world as The Swell Season with their self-titled album. In 2009, they released the album "Strict Joy", which marked their dissolution as music partners, both professionally and personally.
Through the decade, the love never faded away from fans who patiently waited for a reunion, while a younger generation of music audiences have discovered its enigmatic yet undeniable musical alchemy.
Irglova says "That these songs still resonate and have been carried forward through the years is a songwriter's dream," in an interview with and from an article that came out of Variety. "Realizing there is a new audience who have never seen us perform these songs live is even more of a blessing."
"Although Marketa and I have stayed in contact and Marketa has guested on my records, and made a few of her own, it's been a long time since we both revisited these songs together," adds Hansard. "The words and music have gone on to have their own lives on musical stages around the world. They don't need us anymore, which is wonderful! But we'll call them back in to join us for this run of dates in March. It'll be wonderful to sing them together again."
For once, catch a show that makes the heart feel good no matter what relational state it is in. A swell time to book those tickets is now!