Cadillac Palace Theatre | Chicago
Do you want something exciting for your Saturday nights? Then why not come on down to the Cadillac Palace on Saturday 8th April 2023 to see the great theatrical production of the 9 Tony Award Winning The Book of Mormon LIVE! This astounding show is back once again to bring their critically acclaimed style and energy to the stage. If you have never seen The Book of Mormon before, then here's your chance to witness what everyone is blogging about. This production has seen rave reviews and has a history of selling out their shows within hours. So if you're a fan of the genre, then you can't miss out! From this great location in Chicago, Illinois, you will be able to enjoy the comfortable seating and refined atmosphere. Make sure you are there when the curtains go up and The Book of Mormon takes to the stage. So click the Buy Tickets button while you're here and get your Cadillac Palace tickets while supplies last!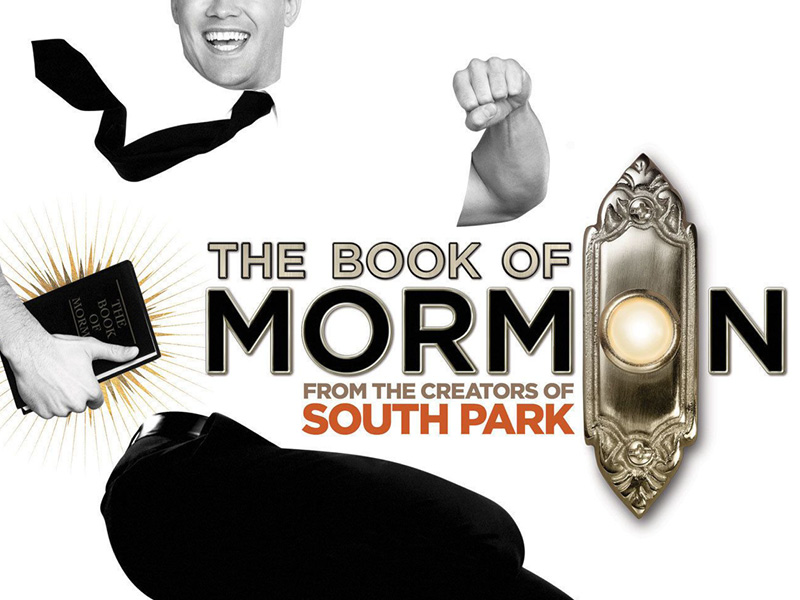 The Book of Mormon, brought to you by the creators of South Park has been awarded nine Tony Awards, including Best Musical, and a Grammy Award for Best Musical Theater Album. Grossing over $500 million, it is one of broadways most successful musicals and you too can watch it live at Cadillac Palace in Chicago. The book of Mormon will have you weeping with laughter, join two budding Mormon missionaries as they journey into the deep dark heart of Africa to a remote village in Uganda where they are instantly robbed by soldiers of a local warlord, General Butt-Fucking Naked. "This parody isn't reality, and it's the very distortion that makes it appealing and often very funny" – Michael Otterson, the head of Public Affairs for the Church of Jesus Christ of Latter-day Saints. The two Missionaries, determined to succeed where previous missionaries have failed, begin teaching the villagers about Joseph Smith through a song that begins as a tribute to Smith but eventually descends into a science fiction fantasy involving Hobbits, Star Wars and a small green frog… But how will they save the village when the murderous General comes for his mutilated female genitals? Grab your tickets and come and watch The Book of Mormon at Cadillac Palace to find out!