Cadillac Palace Theatre | Chicago, Illinois
Ladies and Gentlemen welcome to John Leguizamo's Latin History For Morons! A first rate, crash coarse in history as you've never before heard! Tony Award winning John Leguizamo and Golden Globe nominee present this knock down hilarious show only at Cadillac Palace Theatre on Wednesday 30th October 2019. Get ready for some eye-opening historical narrative.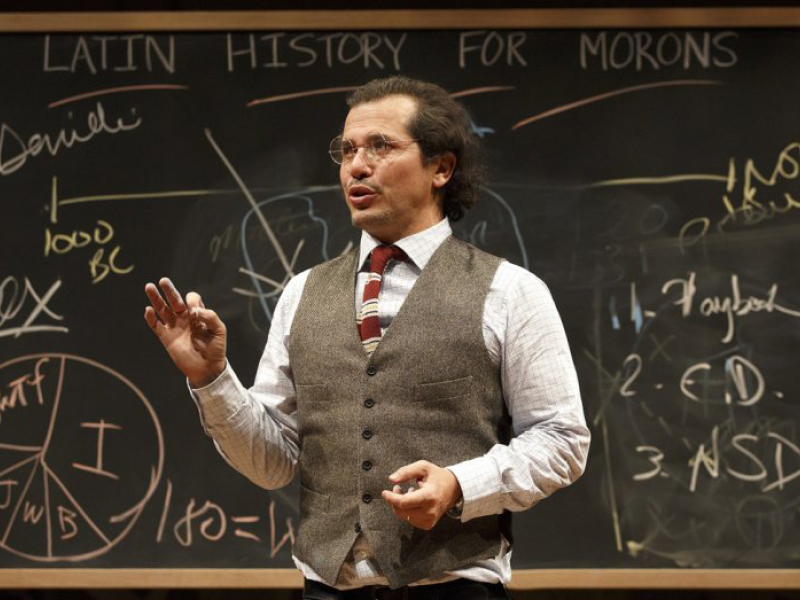 LATIN HISTORY FOR MORONS is inspired by the near total absence of Latinos from his son's American history books. John Leguizamo embarks on an outrageously funny, frenzied search to find a Latin hero for his son's school history project. From a mad recap of the Aztec empire to stories of unknown Latino patriots of the Revolutionary War and beyond, Leguizamo breaks down the 3,000 years between the Mayans and Pitbull into 110 irreverent and uncensored minutes above and beyond his unique style.
Endless critical and audience acclaim direct from Broadway. A sold-out run at The Public Theater. A record-breaking engagement at Berkeley Repertory Theatre. LATIN HISTORY FOR MORONS, the most totally unique show of the season, reveals America's unsung heroes, throughout past and present–all unforgettably told by Tony and Emmy Award winner John Leguizamo, one of the most incisive, insightful and entertaining personalities on stage today.
When you're contending with an entire country that believes that Cinco de Mayo is, like, the Latino Fourth of July, you know you've got some educatin' to do. JOHN LEGUIZAMO'S LATIN HISTORY FOR MORONS is the Broadway show that we need in a time when asylum seekers sit in cages at the border and most Americans would name Pitbull as the most important Latino of our time. It'd be depressing in the hands of just about anyone else, but Leguizamo's meaningful paean to the struggle and history of the Latinx people is full of tongue-in-cheek asides and fascinating historical tidbits.
"I grew up without seeing people who looked like me on screen, on stage, or in textbooks. Latinx people have been kept outta the conversation for centuries, and it's bout time ya'll hear what we gotta say! No matter who you are, this is your chance to come out and finally get your degree from a ghetto scholar!" -John Leguizamo