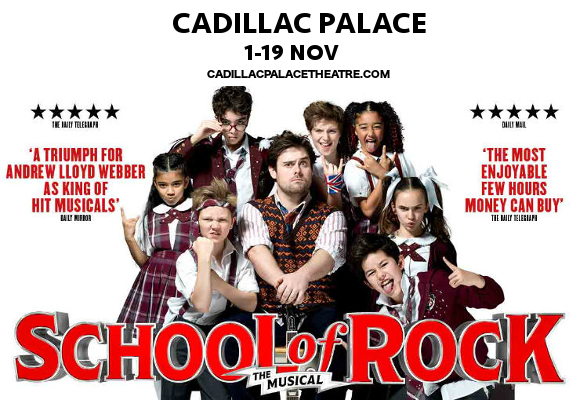 Roll up, boys and girls, and grown-ups of all ages – it's the School of Rock musical, coming live to the Cadillac Palace Theatre, Los Angeles!! The beloved film of 2003 has been given the Andrew Lloyd Webber treatment. With all-new songs and a fresh new cast, Dewey Finn and the kids are back, and they're going to give you the best show you've ever seen! A fantastic treat for the whole family – don't miss out!! Get your tickets to the School Of Rock Musical early to get the best seats!!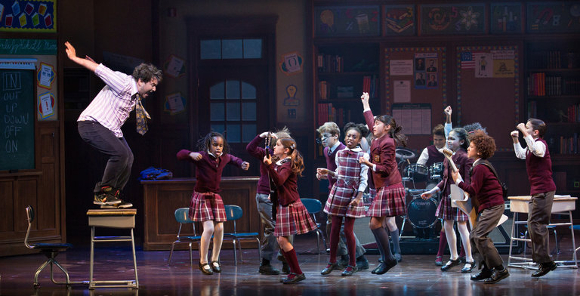 "The kids are more than alright – in fact, they're an absolute joy in this ridiculously entertaining new show"
– The Independent
With screenplay by Mike White, the musical follows the story of Dewey Finn, a down-and-out rock musician who blags his way into a substitute teacher role at an upper-class preparatory school. Initially disliked by the students, Dewey soon gains their trust and unleashes their musical talent to win the Battle Of The Bands contest!!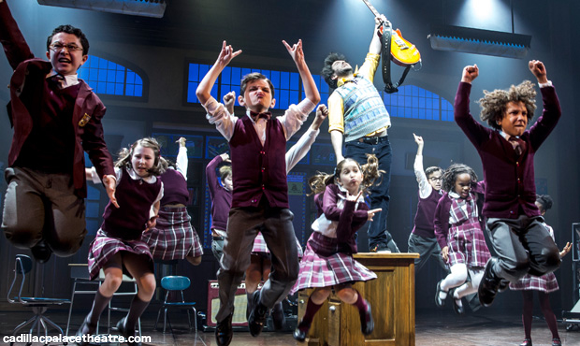 ""There is nothing like a large quantity of cute kids on stage to bring the house down…well-nigh irresistible.""
– WhatsOnStage
With an original score by Andrew Lloyd Webber, lyrics by Glenn Slater, and sound design by Mick Potter, School Of Rock is at once new and familiar – Dewey Finn's has the same rugged charm and the cast of children are both talented and adorable – but the songs are freshly written for the musical, including your soon-to-be favorites "Children Of Rock," "Stick It To The Man," and "Where Did The Rock Go?"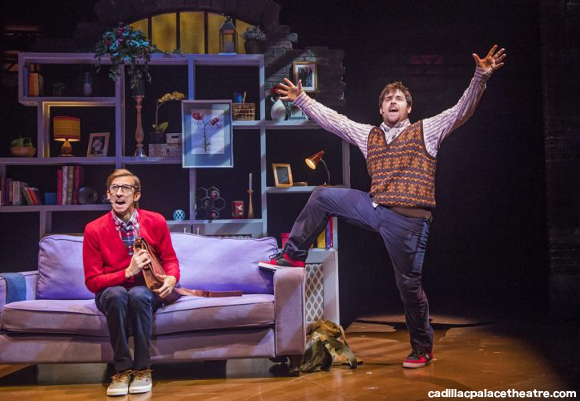 "'Andrew Lloyd Webber's most exuberant show in years"
– The Guardian
The School Of Rock musical is fun, energetic, and playful – there's no better way to spend your evening as a family! What are you waiting for?? Book your School Of Rock tickets NOW!