Cadillac Palace Theatre | Chicago, Illinois
A beloved musical, known for its longevity, stunning score and classic story… Phantom Of The Opera comes to Cadillac Palace Theatre on Friday 16th December 2016! Cameron Mackintosh's re-imagining of this theatrical masterpiece is as magical and breathtaking as you would expect. But don't just take our word for it – book your tickets now!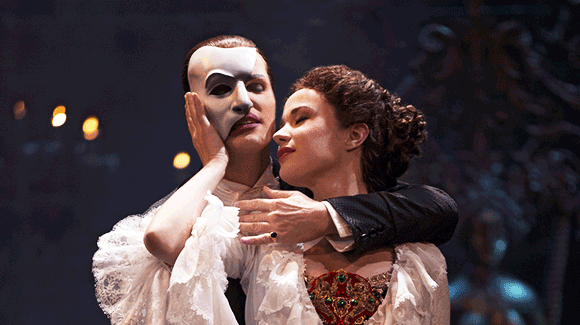 "Four words sum up the unstoppable success of Andrew Lloyd Webber's triumphant re-working of this vintage spine-tingling melodrama. Stars, spectacle, score and story.
Together they add up to that old magic ingredient: theatricality. There is simply nothing on earth to transport you so quickly or so far into phantasy than a feast of illusions.
…As for the score, it soars and instils itself into the mind like some half-forgotten refrain from Verdi, taking the story line on in great sweeps of musical sound. In its unabashed romanticism it reminds us that the Phantom is at heart a simple take of unrequited love, as inspiring and moving it its way as Romeo and Juliet, or more appropriately Beauty and the Beast." – Daily Mail