Cadillac Palace Theatre | Chicago, Illinois
The classic tale of Phantom Of The Opera hits Broadway and will be coming to Cadillac Palace Theatre on Saturday 24th December 2016! Phantom of the Opera is a dark fantasy inspired love story between the beautiful Soprano vocalist, Christine and the man who hides behind the mask and the walls but his voice entices her and his obsession for her grows. Songs such as "Angel of Music" and "The Music of The Night" have become world-wide hits within the musical scene.
This incredible production is one not to be missed!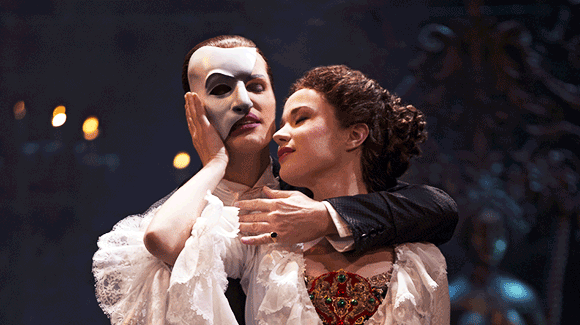 "Absolute Masterpiece"
"No wonder it's the longest running show on Broadway."
Scenic design by Paul Brown, Tony Award®-winning original costume design by Maria Björnson, Lighting design by Tony Award®-winner Paule Constable, new choreography by Scott Ambler, and new staging by director Laurence Connor. And of course wonderful special effects including the legendary chandelier.