Cadillac Palace Theatre | Chicago, Illinois
Andrew Lloyd Webber's haunting Broadway classic, the Phantom of The Opera comes to Cadillac Palace Theatre on Tuesday 3rd January 2017 in a new, reinvigorated form! This dearly beloved, Award Winning musical sees the incomparable Cameron Mackintosh take the helm once more, bringing it to life in all its ethereal splendor!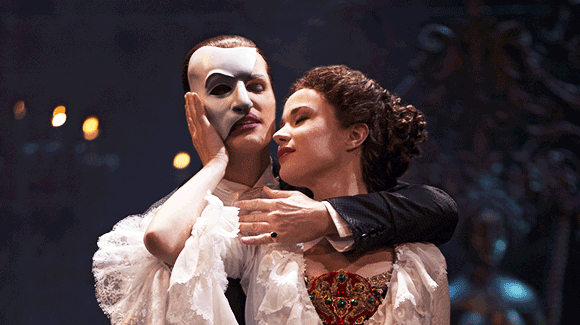 "Four words sum up the unstoppable success of Andrew Lloyd Webber's triumphant re-working of this vintage spine-tingling melodrama. Stars, spectacle, score and story.
Together they add up to that old magic ingredient: theatricality. There is simply nothing on earth to transport you so quickly or so far into phantasy than a feast of illusions.
…As for the score, it soars and instils itself into the mind like some half-forgotten refrain from Verdi, taking the story line on in great sweeps of musical sound. In its unabashed romanticism it reminds us that the Phantom is at heart a simple take of unrequited love, as inspiring and moving it its way as Romeo and Juliet, or more appropriately Beauty and the Beast." – Daily Mail