Cadillac Palace Theatre | Chicago, Illinois
Feel the magic of Irving Berlin's White Christmas comes to Cadillac Palace Theatre on Wednesday 13th December 2019.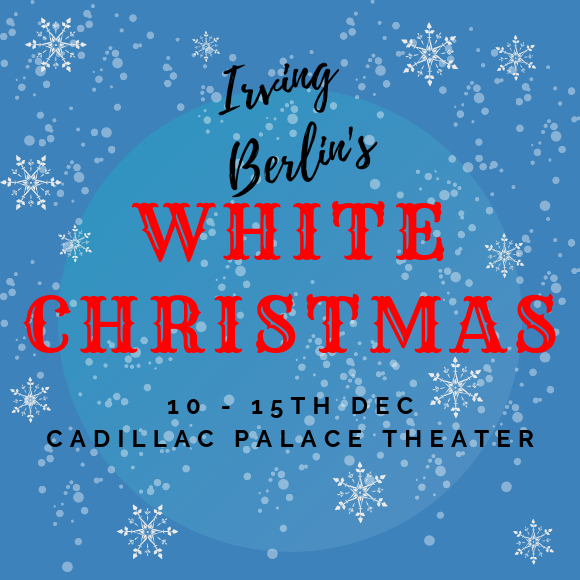 White Christmas is one of the biggest Christmas hits of all times. As Berlin recalled in the Los Angeles Examiner (December 14, 1954): "I wrote it for a revue I intended producing, changed my mind and put it away until it was used in a Bing Crosby picture. At the time I had no idea 'White Christmas' would be a perennial hit or that Paramount would add to its popularity with a movie of the same name. When the song first became popular, I attributed it to the War and the fact that Christmas means peace. I felt that since people were singing it I ought to write another verse. But I couldn't do it. New words would not come." "Much as I'd like to take a bow and say I anticipated its future success, I must admit I didn't," Berlin told the Jamaica (Long Island) Press (September 24, 1954). "Maybe because it was so easy, comparatively, to write I didn't realize its potential. I wrote it in two rather brief sessions and that's fast for a song. Some take a lot more work."
Come watch and listen to this wonder live near you this 13th December!
FYI:
All patrons, regardless of age, must have a paid ticket for admission.